One aspect of the birthday celebration in our family is figuring out what book should be featured on the Book Quilt for the year. You can't just ask the kid, because they will tell you whatever book happens to be closest to their hand. No, you have to watch and wait and pay attention and see what is really captivating them.
Silas, as has been the case for probably two years now, is obsessed with audio books. In particular, he's been getting lots of Hank the Cowdog and Magic Tree House from the library. He and I were talking about it, and I was trying to advocate for Magic Tree House as the favorite. He agreed, but he felt like it was a tie with Hank. Part of me wants to insist that, since *I* am the one who will actually make the quilt square, and it's such a close call, we should go with Magic Tree House, a much nerdier (and, therefore, preferred by me) selection.
But in my heart, I know it must be Hank. Sigh.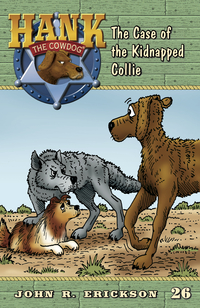 Years previous: